New building in Hannover
The Institut of Physical Chemistry in Hannover, with whom who keep a lasting collaboration through Prof. Jens-Uwe Grabow, celebrated the dedication of their renovated building last June 11th. The ceremony was chaired by the President of the Leibniz-University of Hannover and included several invited guests. The Nobel laureate Sir Harry Kroto gave a brief presentation, since he designed a new wall drawing for the Institute, inspired in the diffraction pattern of a quasicrystal. Alberto was at the ceremony as part of a short visit to Hannover.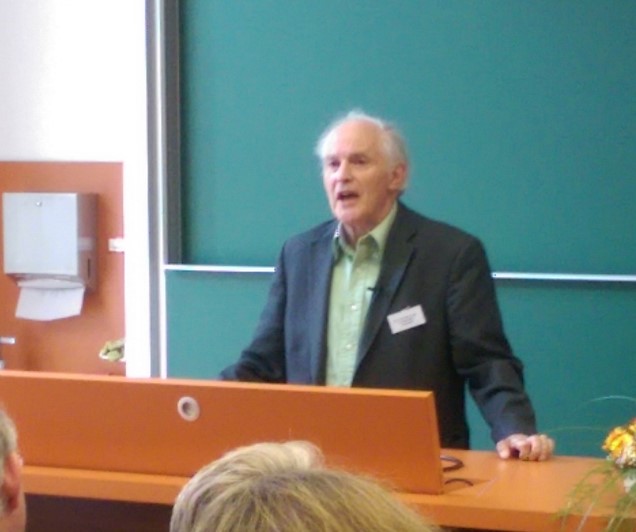 In the picture below Prof. Kroto addresses the ceremony.