September visits
Following the 25th Conference on High Resolution Molecular Spectroscopy we received some visits at the lab. Prof. Pascal Dréan (PhLAM, Univ. Lille) and his Ph.D. student Mhamad Chrayteh visited the lab last September 10th. Later that week we welcomed Prof. Yasuki Endo (NCTU, Taiwan) and Dr. Cabezas (NCTU, now at the CSIC, Madrid).
In the picture below Marcos Juanes, Rizalina T. Saragi, Yasuki Endo, Carlos Cabezas and Alberto Lesarri.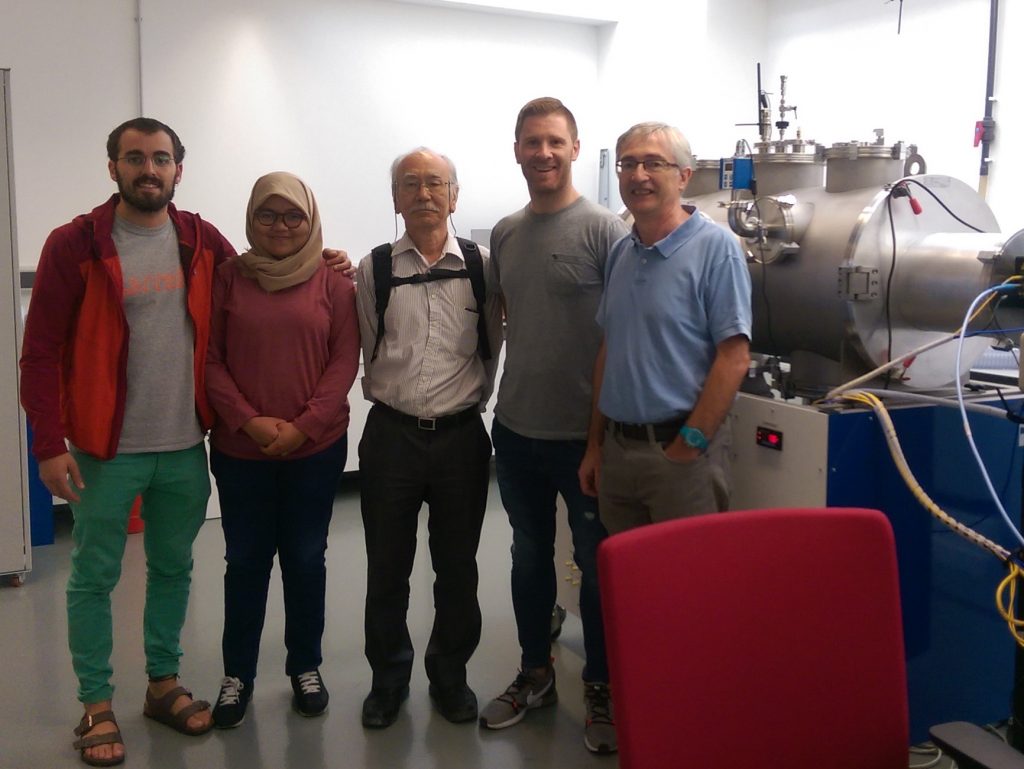 Below, Rizalina, Marcos and Alberto with Pascal Dréan and Mhamad Chrayteh at the historial library of the UVa.